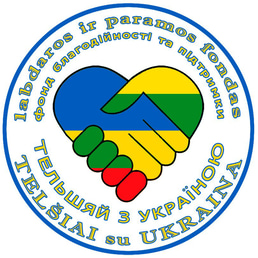 Ukrainietiški patiekalai Telšių miesto šventės metu
Telšių miesto šventės metu (2022 m. birželio 11 d.) ukrainiečių bendruomenė vaišino Jų rankomis gamintais tradiciniais patiekalais: ukrainietiškais barščiais ir virtinukais su netikėčiausiais įdarais. Kartu buvo renkama parama Telšių rajone apsistojusiems karo Ukrainoje pabėgėliams. Surinkta parama - 732 Eur - buvo pervesti į labdaros ir paramos fondo sąskaitą "Telšiai su Ukraina".
Some of the best conversations happen over food. It's important that our students and educators get a bright, airy, and comfortable place to relax over a meal, so we are very pleased to have completed our new dining area.
Constructed using calming, light woods and simple, ergonomic seating, we hope that everyone is able to enjoy a well-deserved lunch break here during the school day.
We have made sure that there is enough seating for everyone during their allotted break times, with an open-plan layout making it easy for students to spot their friends and make new acquaintances.
Thanks to local joiners, R&S Woodwork, and design firm, Haven Interiors, for helping us create something stylish but practical for our school.